Tours and Excursions can only be contracted if you reserve
the rental of one of the Houses or Villas

Special meals are a big part of your vacation. And we can simply make it perfect. Although the villas are fully equipped with kitchenettes, we can make it easy for you.
We have an excellent catering service for meals, whether it's lunch or brunch, by the pool or in the garden, for dinners and lunches, for special events.
Below, we will give you the options of dishes to choose from. They are prepared by our professional chefs and will be delivered directly to the villa at the appointed time. Dishes can be arranged directly with the catering service.
Breakfasts
Package for 10 people
250 per person
Includes:
Fruit tray
Yogurt and granola
Eggs to taste
Chilaquiles
Taquizas
Package for 20 people
$400 per person
Includes:
Sirloin steak
Marinated meat
Pork rind in green sauce
Prepared beans
Quesadillas
Hot seafood
Package for 20 people
$400 per person
Includes:
Seafood rice
Coconut shrimp
Breaded shrimp
Marlin and Shrimp Governor
Garnishes
Cheese Platter
From $400 to $800
Varies depending on number of people and ingredients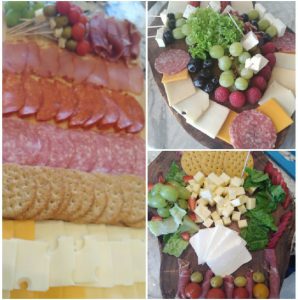 PRICES SUBJECT TO CHANGE WITHOUT PREVIOUS NOTICE
Do not forget to request this service when booking your villa.
Price
$20 / Per Day / Per Accommodation